The "Fast & Furious" actor has topped the list of the 10 highest paid actors in the world for the second year in a row .
According to Forbes statistics , The Rock is the highest paid actor in the world from June 1, 2019 to June 1, 2020, excluding taxes. This is the second consecutive year he has won this title.
Specifically, action stars brought in 87.5 million USD, 1.9 million USD lower than last year but overall still the largest number.
"The Rock's huge salary comes mainly from Netflix. The company paid him $23.5 million for the upcoming Red Notice broadcast ," the American magazine wrote.
The Rock was the highest paid star in the world last year. Photo: Good Fon.
In the second half of last year until now, Dwayne Johnson has been working continuously with blockbusters: Fighting with My Family, Fast & Furious Presents: Hobbs & Shaw and Jumanji: The Next Level. In parallel with the film industry, he continued to star in the HBO TV series Ballers .
Besides, The Rock's business is also favorable. He pocketed a huge sum as CEO of art company Seven Bucks Productions, profits from wine brands and shoe manufacturing brands.
And yet, the "giant" usurped Kylie Jenner to become the highest-paid star on social networks . If they want The Rock to be their representative, the brand must pay him more than one million USD/post (while Kylie's salary is 986,000 USD).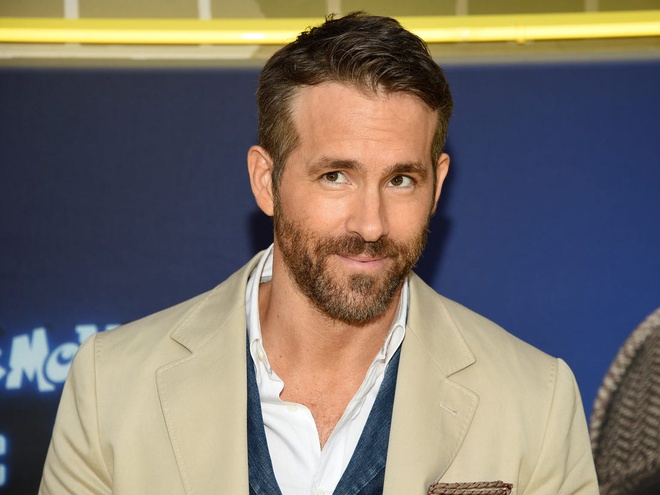 Ryan Reynolds followed his predecessor with 71.5 million USD. Photo: Insider.
Second place on the list is Ryan Reynolds with 71.5 million USD. The Canadian star earned more than $20 million for Six Underground and Red News. Netflix announced it will make another Reynolds movie in July, meaning he will continue to receive a generous salary.
Mark Wahlberg ranked third with $58 million. Last year, his action comedy Spenser Confidential was successful on Netflix, becoming the third most viewed movie on the platform. The actor also makes money as a producer of documentaries McMillions and Wahl Street .
The remaining faces in the top 10 are Ben Affleck (55 million USD), Vin Diesel (51 million USD), Akshay Kumar (48.5 million USD), Lin-Manuel Miranda (45.5 million USD), Will Smith ( 44.5 million USD), Adam Sandler (41 million USD) and Jackie Chan (40 million USD).