Denzel Washington opened up about not wanting his job as an actor to be confused with his identity, which often led to him being tagged with labels like 'leading man'.
Actor Denzel Washington was propelled into A-List status doing films like Malcolm X and Glory. Although he's been the star of many hit films since, he doesn't agree with the label of being a leading man.
Denzel Washington only considered himself an actor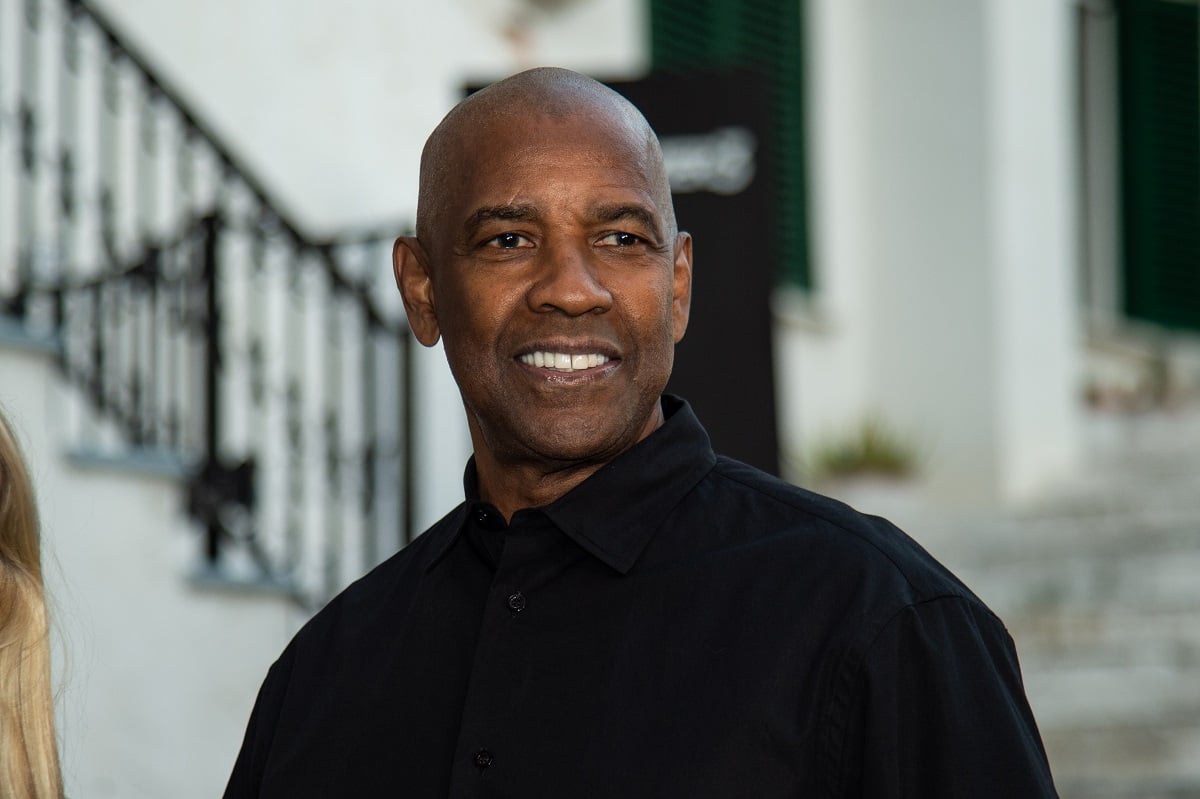 Denzel Washington | Ivan Romano/Getty Images
There are many reasons why Washington is seen as one of cinema's biggest stars. He's led many films to box-office success just with his name alone, and has enjoyed numerous accolades and praise due to his acting. Even other leading men in Hollywood like Ben Affleck saw Washington as the type of star they'd strive to be.
"It's deceptively difficult to play the leading-man role. It's like Denzel [Washington], you just can't help but like him and want to be him and admire him. That's a level of being interesting so that you draw people in," Affleck told Entertainment Weekly not too long ago.
But Washington didn't necessarily agree with talks of being a leading man.
"These are all categories. Leading man is something that someone calls you when you do press junkets. I'm not a leading man, I'm an actor, and so you get the part and interpret it," Washington once told Collider.
Similarly, he didn't agree with the term movie star, either.
"Titles have nothing to do with me. That's not who I am. It's like the term 'movie star': What does that mean? It's just a label they give you until they replace it with another one: 'has-been.' I don't claim either," he once told Oprah.
Above all else, the Oscar-winner first considered himself a human being.
"I love my work, but acting is what I do; it's not my identity. I love the way Julia Roberts put it: 'I'm just an ordinary person who has an extraordinary job,'" he said.
Denzel Washington didn't fantasize about being a movie star
Although he'd wanted to make a living acting, Washington didn't really entertain the possibility of being a movie star. In the beginning, his aspirations leaned more towards athletics, similarly to his son.
"Not so much, because my background is in theater, and in the 1970s, I didn't see anyone I wanted to be like; other than Sidney Poitier, there weren't many African-American film stars. As a kid, I'd wanted to be a football player," he said.
But it was seeing another acting legend's performance that gave him the acting bug early.
"Then, after I got into theater at age 20, I saw James Earl Jones do Oedipus the King at St. John the Divine on 112th Street in Manhattan, and I was like, Wow," Washington said. "I sneaked into his dressing room and looked at his props and his rings while he was meeting people. I thought, 'One day I'll make $650 a week and work on Broadway.' It was never my master plan to go to Hollywood."
Denzel Washington feels there isn't much left for him to do as an actor
RELATED
When it comes to the film industry, Washington was able to picture himself working in the business even in his twilight years. He felt Clint Eastwood showed there was no age-limit when it came to his passion.
"Clint Eastwood had his biggest success at 84," Washington once said according to James Gill. "American Sniper was his biggest-grossing movie as an actor or director at 84, so why not?"
But in recent years, the Training Day actor has wondered if he's already said all that he's needed to as a performer.
"I'm about the challenges. At this point, like the character, I'm in the yellow leaf of my career. To be quite honest, looking to do other things. So as far as acting, it's gonna have to be an extreme challenge for me to be interested," Washington told ET. "I've been talking to one or two of the top directors in the business, and we're talking about maybe doing something. There's not that much left for me to do as actor."