Denzel Washington and Will Smith are two big names in the black actor community, more precisely in the Hollywood film world. This year, they once again became rivals at the Oscars in the Best Actor category.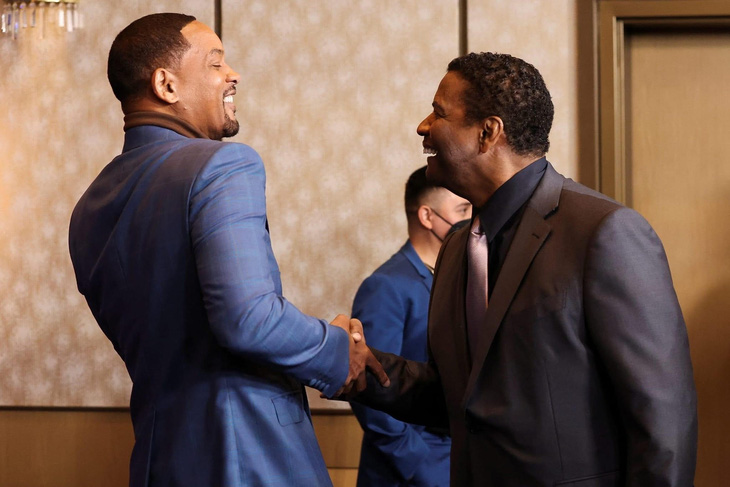 Denzel Washington shakes hands with junior Will Smith (left) at the 2022 SAG (Actors Guild) Awards – Photo: IMDb
At the recent SAG (Actors Guild) Awards, when Will Smith won his first Lead Actor award for his role in the movie King Richard, Denzel Washington hugged his junior and said, "I Be happy for your success. This is your year. Be happy for what you deserve."
It was a beautiful and respectful gesture in the artist world in general and in the working relationship between the two big stars mentioned above, because more than anyone else, Smith always considered Washington his predecessor and mentor. myself in acting.
Denzel Washington phim The Little Things
Race after 20 years
For more than 3 decades, they have been the two brightest stars in Hollywood and have never lost their aura, both in terms of talent, charisma on screen and their personalities in real life.
If forced to compare, the names of Washington and Smith among black artists are the same as Tom Hanks and Tom Cruise among white artists. They have iconic roles, milestone successes and are both highly influential stars in the artist world.
Both were successful with both commercial and art films, although Washington was more artistic and Smith was more successful with commercial films.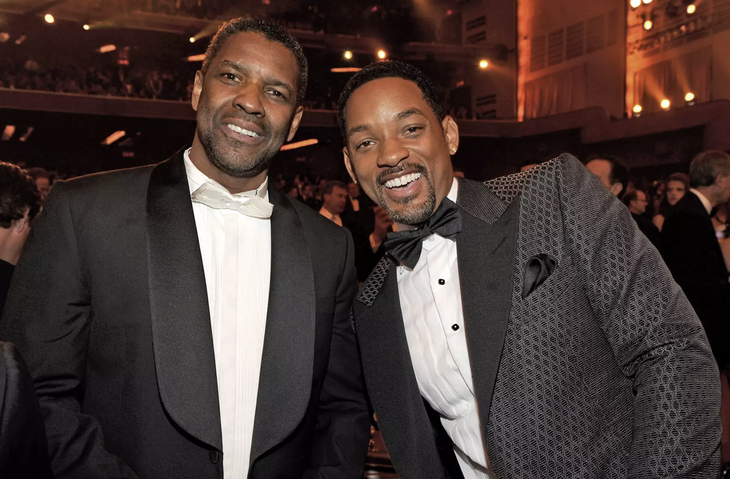 Will Smith and Denzel Washington
In 2002, at the age of 33, Will Smith seemed to have a chance to win the Oscar for the first time as boxer Muhammad Ali in the sports biopic Ali, but was ultimately defeated by his senior Denzel. Washington with his outstanding role in Training Day.
And 20 years later, these two black stars became opponents again in this year's Oscar race. Denzel Washington received his 10th Oscar nomination for his role as Macbeth in the film adaptation of Shakespeare's classic play: The Tragedy of Macbeth directed by Joel Coen.
Meanwhile, Will Smith received double nominations for Best Picture (he is one of the producers) and Best Actor for his role as Richard Williams in another sports biopic, King Richard. And this year's race seems to favor Will Smith.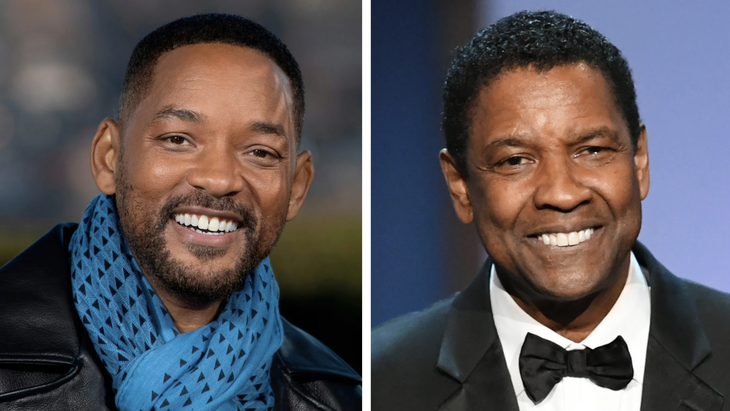 Who will win the Oscar this year? – Photo: USA Today
The power of acting
In The Tragedy of Macbeth, master director Joel Coen's latest adaptation of the classic play pares back some of the story's drama to focus on the expressive power of its images.
Obviously, with a play that is so familiar, Joel Coen does not need to retell the story in too much detail, instead, he focuses on the symbolism and metaphor of the play by first Investing in set design and filming to bring viewers a new way of perception.
But even after stripping away the drama of the plot, the masterful acting of Denzel Washington and Frances McDormand still gives viewers chills with their haunting incarnations.
The more restrained he was in his acting, the more Washington made viewers understand the tragedy of betrayal, greed for power and the torment of madness when sitting on the throne that he raped to get.
In an essay called The Myth of Sisyphus, French writer Albert Camus wrote: "The more effort an actor puts into portraying a tragic character, the more carefully he tries to avoid exaggerating it. If he knows moderation, The moving effect of the role will be limitless." That comment can sum up Denzel Washington's role as Macbeth in the above film.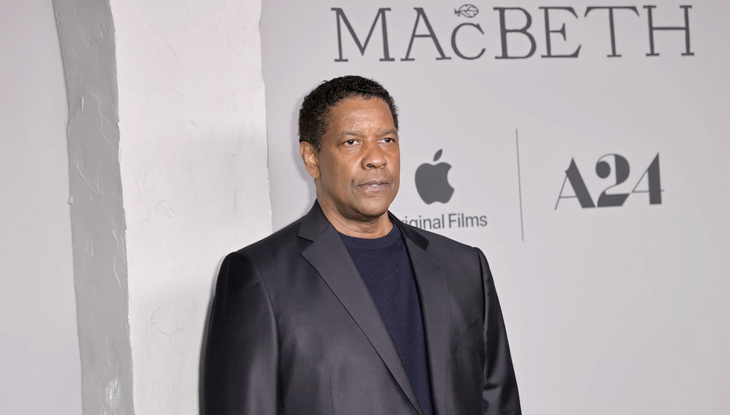 Denzel Washington at the debut of Macbeth
Meanwhile, with the sports biopic King Richard, Will Smith has so much acting space to play and make viewers watch, sympathize, hate and sympathize with the journey of an anonymous father who disappeared. His two daughters, Venus and Serena, became two of the greatest players in the history of tennis.
Will Smith's acting strength is shown in his belief and utmost dedication to the role, to the character that he completely believes in. Appearing almost throughout the 2 hour 24 minute biographical film, Will Smith never lost his energy when portraying the role of an ordinary but extraordinary father.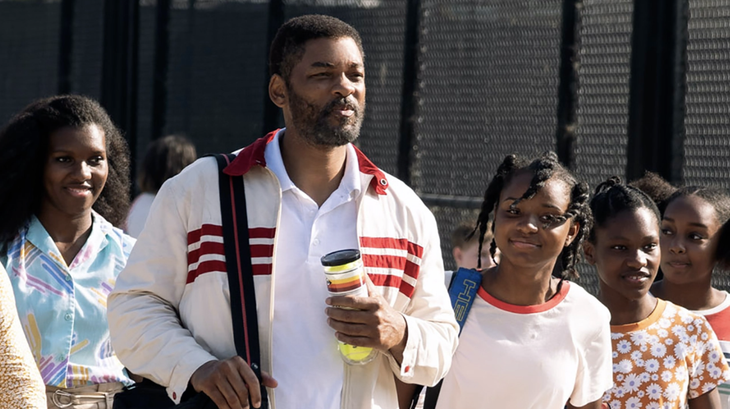 Will Smith trong King Richard
He is patriarchal, domineering and only does what he wants without caring about the feelings of his wife or children, but Richard also deserves sympathy because everything he does is for the sole goal: to turn the world around. His two daughters became legends.
Richard makes many mistakes throughout this journey, but they are mistakes that make us emotional because of the sacrifice a father makes for his children.
And that was a golden opportunity for Will Smith to fully express the emotions of joy, anger, and sadness of his character, causing his role to completely transform and at the end of the journey, viewers shed tears of happiness. object achieved.
King Richard is a simple sports biopic without many breakthroughs in cinematic language, in return, Will Smith's acting radiates a strong source of energy of dedication and devotion to the beliefs that I pursue.
And if the upcoming Oscar is awarded to Will Smith, it will be completely deserved.