A few days after celebrating his 67th birthday, veteran actor Bruce Willis officially announced his retirement due to speech impotence. Bruce Willis's retirement is one of the most notable news in Hollywood in recent days.
Actor Bruce Willis – Photo: AP
Fans were surprised when Emma Heming Willis – wife of actor Bruce Willis – announced that her husband had aphasia syndrome, a disease that affects cognitive abilities, the patient loses the ability to communicate normally. The syndrome can originate from a stroke, head injury or brain tumor…

Due to health problems, Bruce Willis had to retire at the age of 67, ending an acting career spanning more than four decades.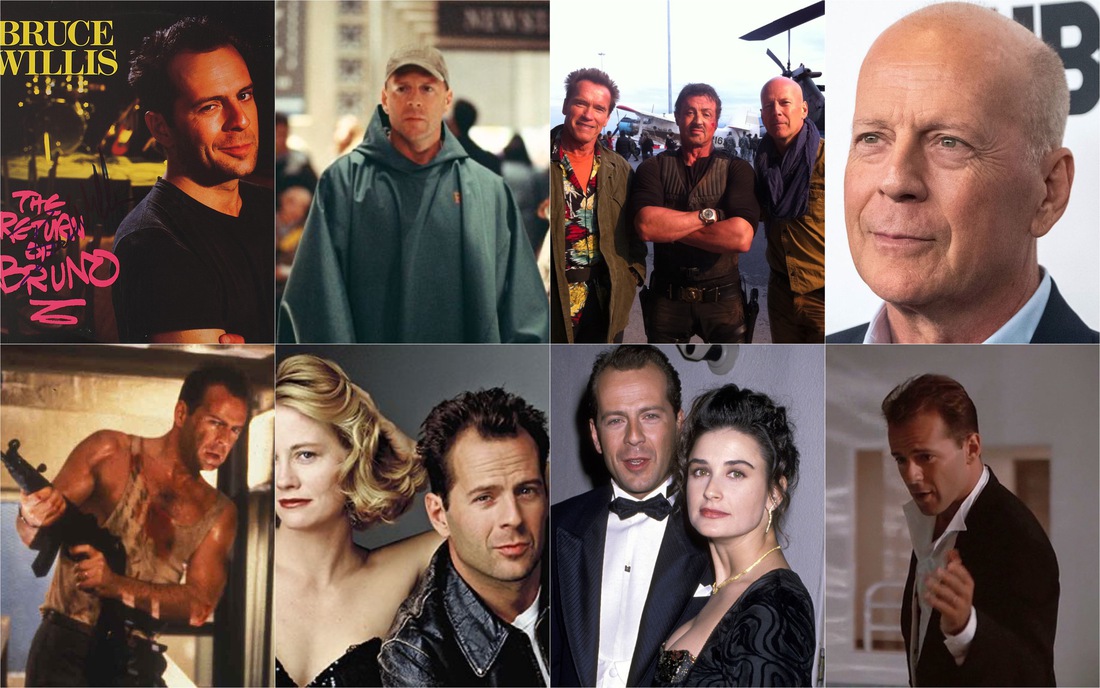 In 2021, the actor will participate in 8 movies and will be released in 2022 and 2023 respectively.
Despite participating in many films, Bruce Willis' performance has declined in recent years.
Recently, the Golden Raspberry Award was given to the 67-year-old actor in a special category titled "Worst performance by Bruce Willis in a film project released in 2021".
Faced with information about Bruce Willis's illness, the Golden Raspberry organizing committee decided to cancel the newly created category, ending the unnecessary noise.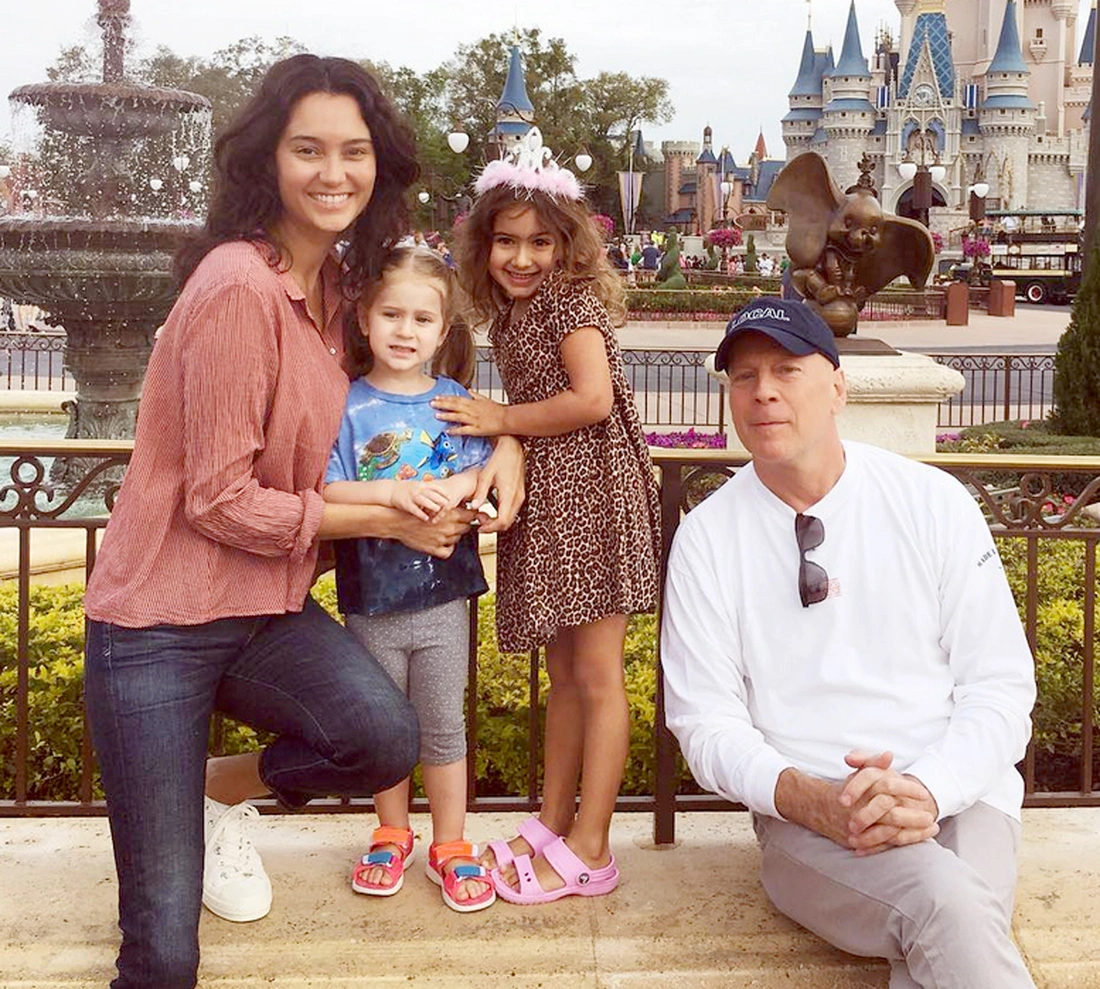 Bruce Willis and his wife Emma Heming Willis with their two daughters – Photo: Twitter
According to the New York Post , a friend of Bruce Willis revealed that in the past four years, the actor and his wife have sold most of their real estate for a total value of about 65 million USD. Among them, a villa in New York was sold in 2019 for 7.6 million USD. They also transferred another apartment in New York to the new owner for $17.7 million.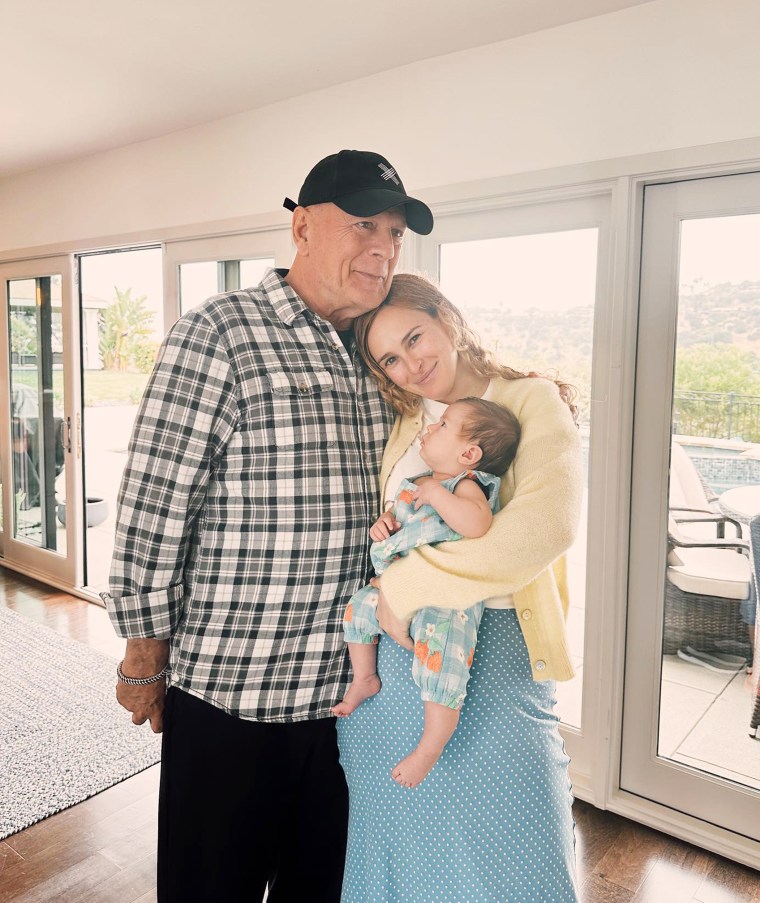 The event of the veteran actor's retirement makes movie lovers reminisce about the illustrious career of Bruce Willis, the once famous action superstar of Hollywood cinema.
Movie career and blockbuster Die Hard
Bruce Willis, born Walter Bruce Willis, was born in 1955 in West Germany. When he was a child, he and his family moved to New Jersey (USA).
After graduating from high school in the early 70s, Bruce Willis moved to New York and then Los Angeles to pursue an acting career. The actor officially debuted to fans in 1984 in the movie Miami Vice , starring with Philip Michael Thomas. Before that, Bruce only received supporting roles.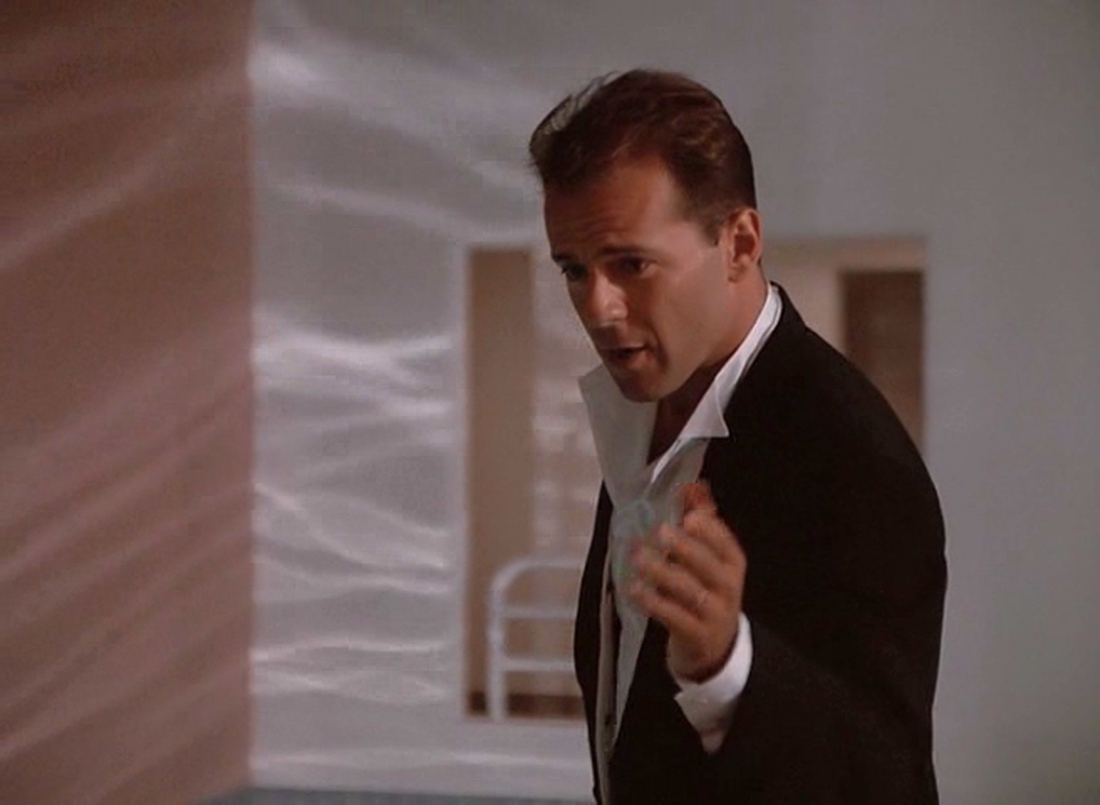 Bruce Willis in the movie Miami Vice – Photo: Twitter
Bruce Willis quickly became famous for his first leading role in the comedy series Moonlighting , starring opposite Cybill Shepherd.
The duo plays detectives who run a private investigation company together. The five-season series won much praise from the audience and earned Bruce Willis the prestigious Emmy and Golden Globe awards.
Besides his acting career, Bruce Willis was also a pop singer in the 80s. In 1987, he released his first album The Return of Bruno and then If It Don't Kill You, It Just Makes You Stronger in 1989.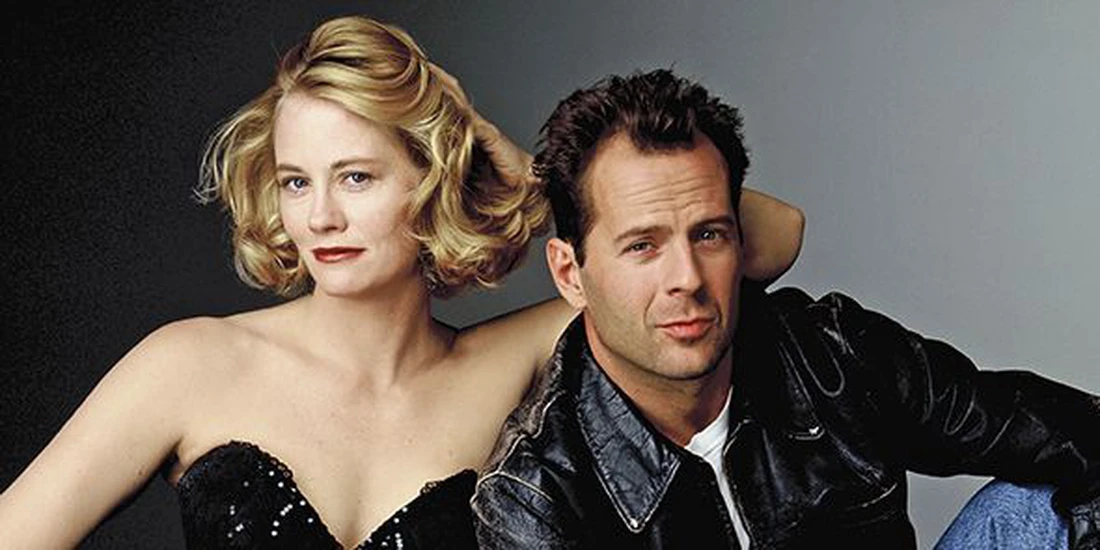 Bruce Willis and Cybill Shepherd in the movie Moonlighting – Photo: Twitter
In 1987, Bruce Willis appeared in the romantic comedy Blind Date , co-starring Kim Basinger. The film received a lot of criticism from film critics, but became the best-selling movie in theaters at that time.
However, it was only when the blockbuster Die Hard (1988) appeared that the name Bruce Willis truly became a star. In the film, the actor plays John McClane – a police officer trapped in a skyscraper in Los Angeles and having to confront a bandit on Christmas Eve.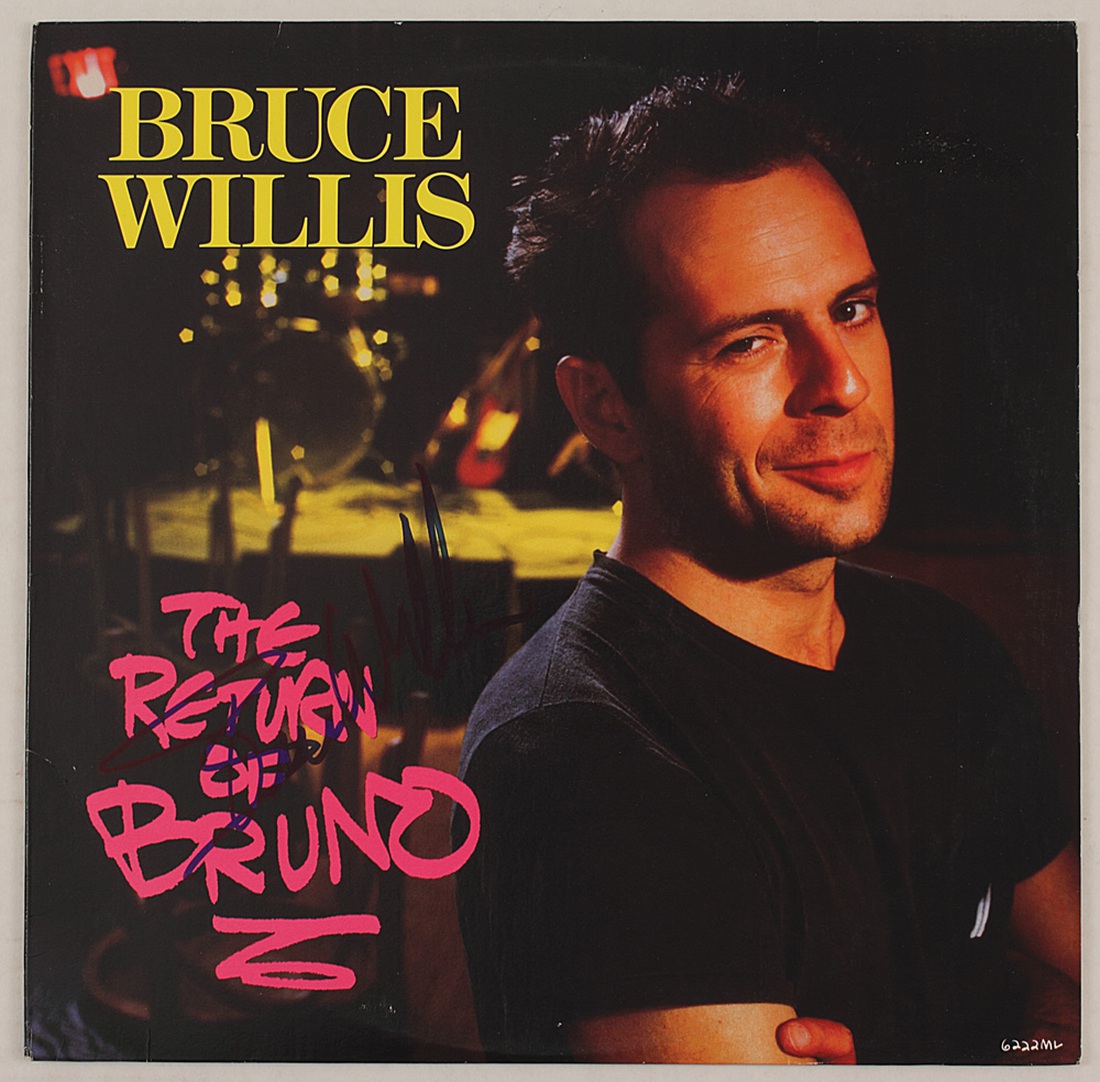 Album The Return of Bruno by Bruce Willis – Photo: Twitter
Compared to muscular heroes like Sylvester Stallone or Arnold Schwarzenegger, Bruce Willis conquers the audience with his closeness and humor.
Die Hard 's production team initially also sought out big stars to invite them to cooperate but were rejected. Bruce was the choice behind many outstanding candidates.
However, the actor did not disappoint the audience and conquered them with his strength.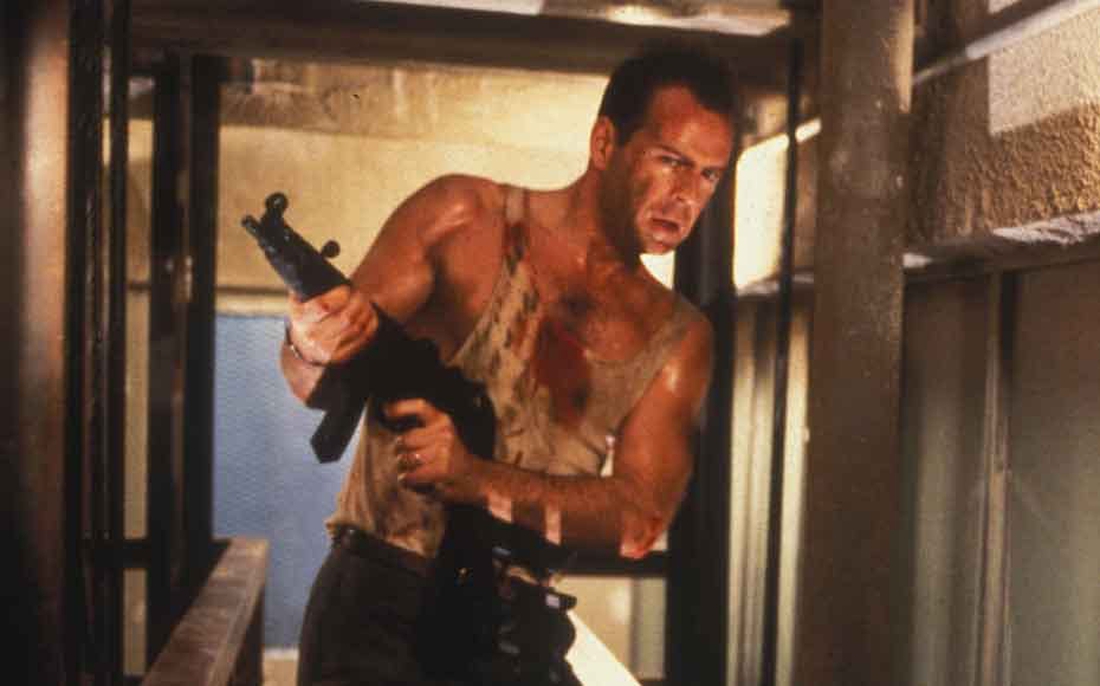 Bruce Willis in a scene from Die Hard – Photo: USA Today
When released, Die Hard created a box office fever, grossing approximately 140 million USD compared to a budget of only 30 million USD, becoming the most popular action film of the year.
The classic work is not only an important milestone in Bruce Willis' career but also an unforgettable mark for action movie lovers.
The success of Die Hard caused producers to invest in two more parts : Die Hard 2 (1990) and Die Hard with a Vengeance (1995).
Until now, in the eyes of many movie lovers and film critics, Die Hard has always been considered a monument to the action movie genre.
Acting is diverse through roles
Despite becoming a star thanks to the blockbuster Die Hard , Bruce Willis did not freeze his image as an action actor.
He acted in the biographical film Billy Bathgate (1991), the comedy Death Becomes Her (1992), the adult horror film Color of Night (1994) or the science fiction film 12 Monkeys (1995)…
In 1998, Bruce Willis continued to make an impression and bring tears to the audience with Armageddon , Michael Bay's sci-fi disaster-themed work.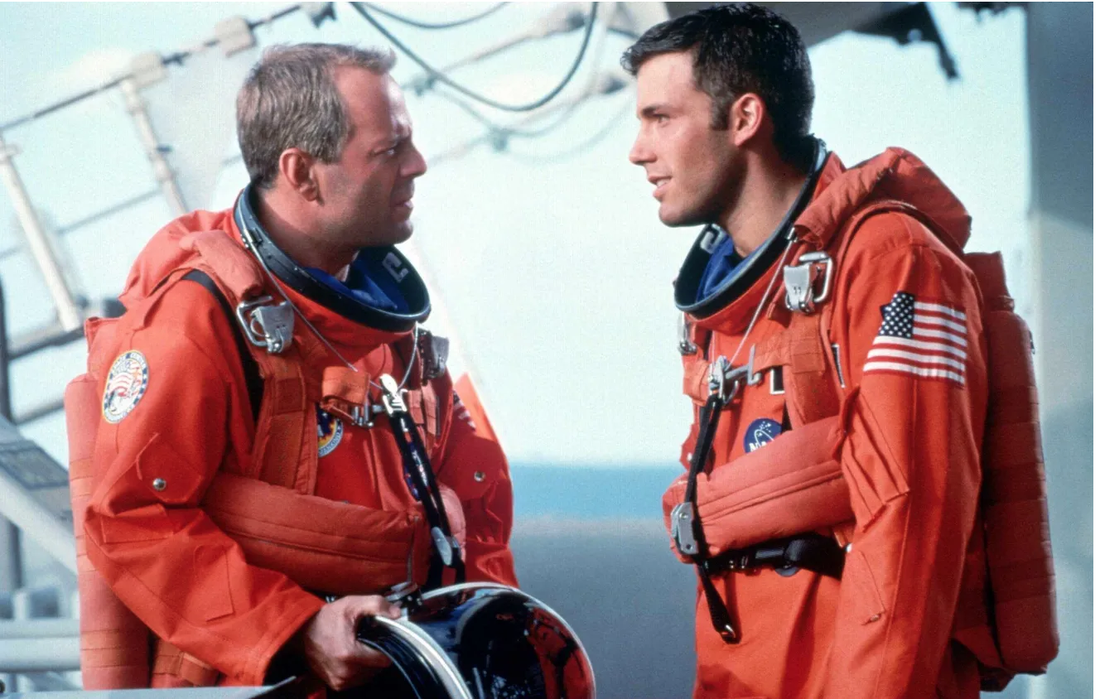 Bruce Willis (left) and Ben Affleck (right) in the movie Armageddon – Photo: USA Today
The film is about an amateur crew sent into space to prevent an asteroid about to hit Earth.
With revenue of more than half a billion dollars, the work became the most popular film of the year, cementing Bruce Willis's star position. The most memorable scene in the movie is the scene where his character decides to sacrifice his life to save the world from the apocalypse.
Another work that helped Bruce Willis conquer the audience was The Sixth Sense (1999), a film with many twists, bringing the audience from one surprise to another.
In the film, he plays a psychologist treating a boy who believes he can talk to ghosts.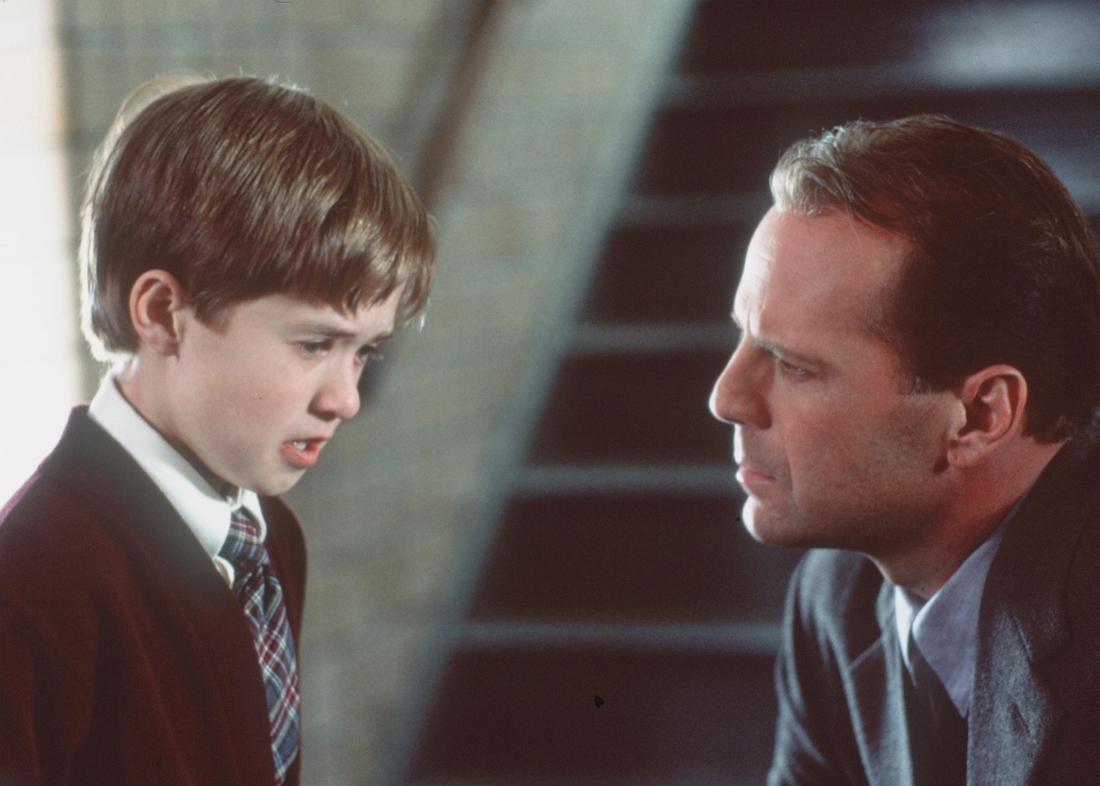 Bruce Willis in the movie Six Sense – Photo: Twitter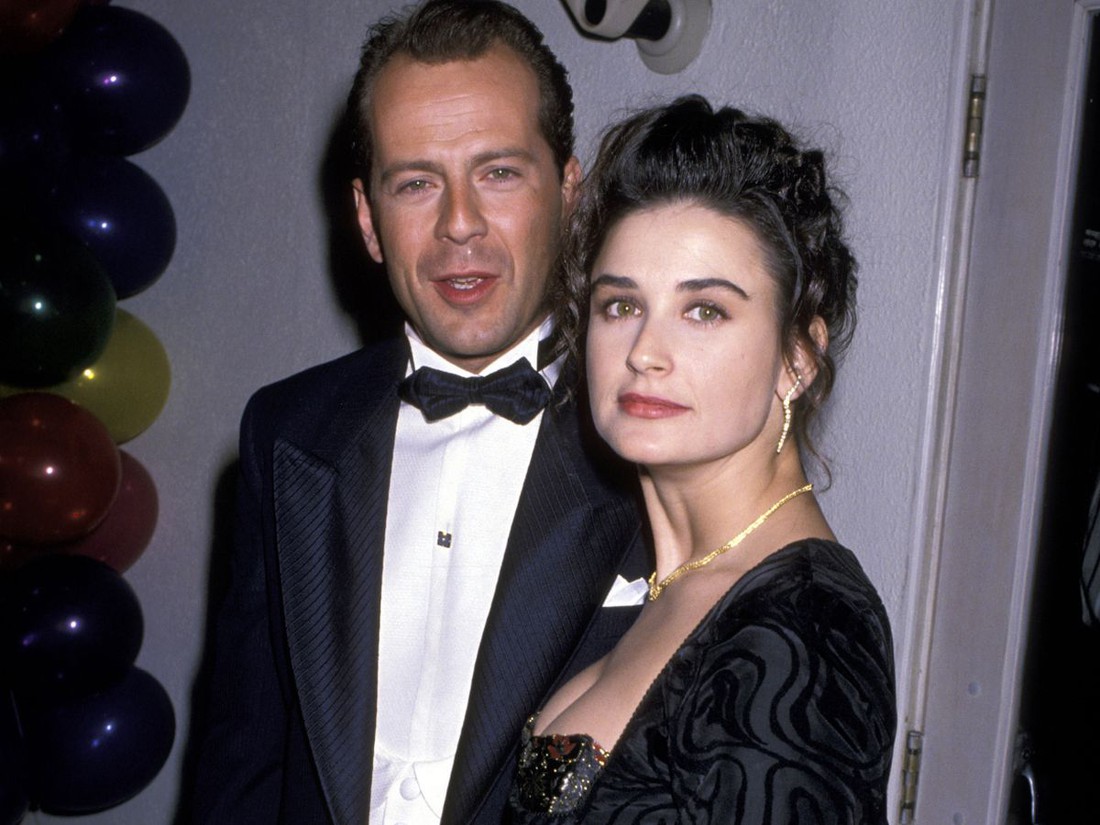 Bruce Willis and ex-wife Demi Moore when they were still passionate – Photo: Twitter
During the 1990s, Bruce Willis and his ex-wife Demi Moore were Hollywood's most famous couple, becoming a topic that consumed press ink. This marriage lasted 23 years and the two had three daughters together. He then married Emma Heming Willis in 2009 and had two more daughters.
The period of ups and downs at the end of his career
In the 2000s, Bruce Willis continued to appear in a series of critically acclaimed roles. The actor reunited with M. Night Shyamalan through Unbreakable (2000), playing a football player with the superpower to foresee crimes. In 2005, he participated in the crime film Sin City (2005) adapted from the comic book by Frank Miller.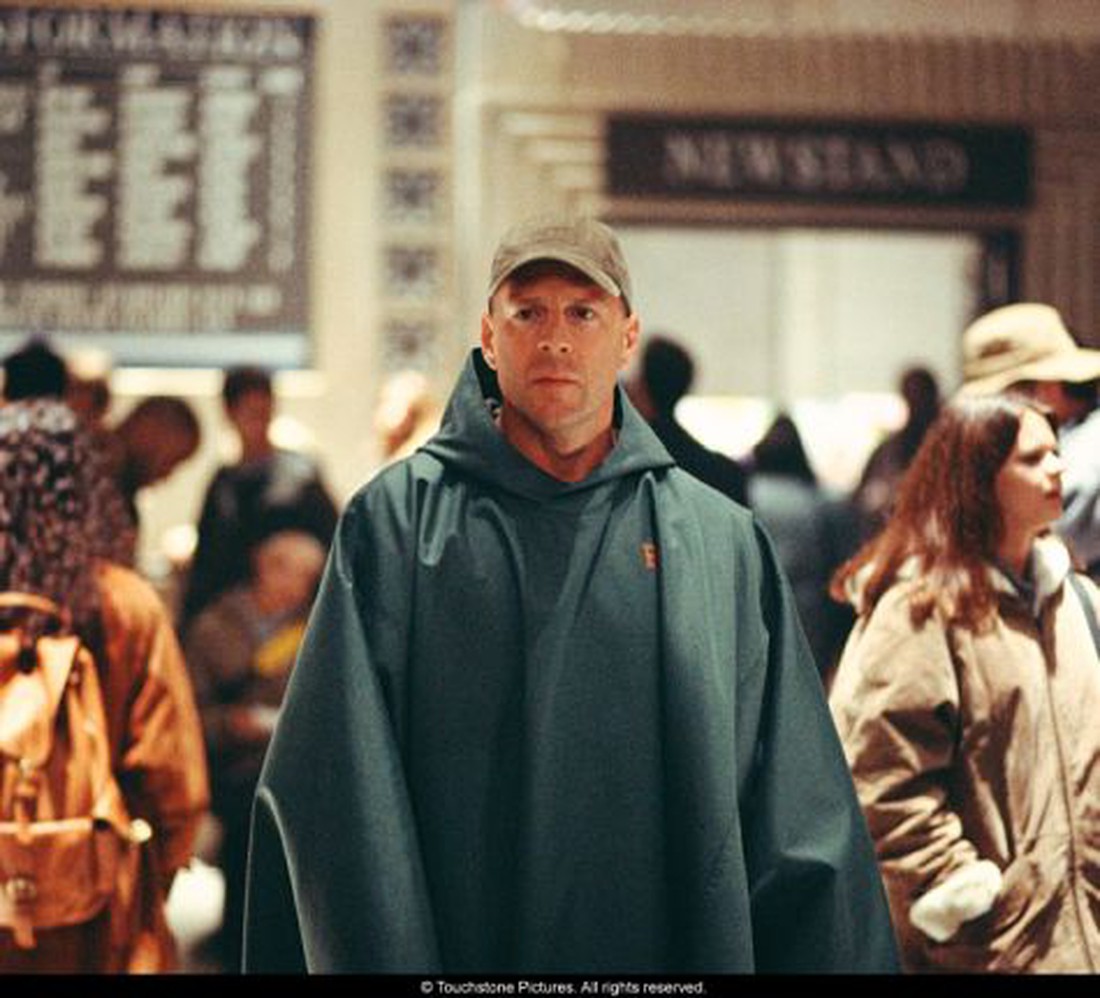 Bruce Willis in the movie Unbreakable – Photo: Twitter
Bruce Willis returned as police officer John McClane in Live Free or Die Hard (2007) – the fourth installment of the Die Hard franchise .
The actor also appeared in a number of high-budget projects such as Red (2010) or The Expendables parts 1 and 2 (2010 and 2012).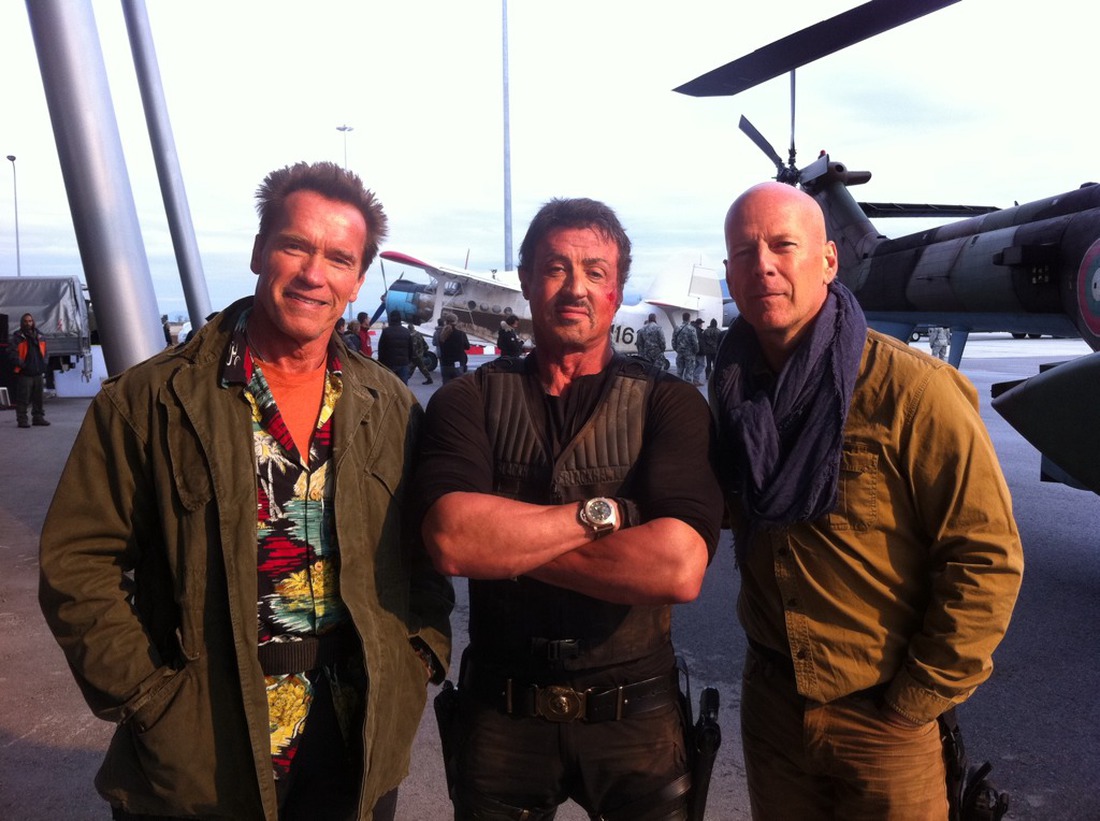 From right: Bruce Willis, Sylvester Stallone and Arnold Schwarzenegger – Photo: Twitter
In recent years, despite his old age, the actor has still participated in more than 20 different film projects, some of which have not yet been released. It is worth mentioning that most of the time he chooses low-budget and obscure horror scripts.
However, according to the LA Times , many colleagues revealed that the actor's health has clearly declined. Most of Bruce Willis's action scenes require stuntmen.
By the time of his retirement, Bruce Willis had about 115 different film projects in hand. His total box office revenue is about 8.3 billion USD, making him one of the top 100 best-selling actors of all time, according to statistics from The Numbers .